About Hirsch Solutions Inc.
Since our inception in 1968, we have been helping apparel decorators of all levels - beginners to professionals - dramatically grow their business. From embroidery to screen printing to textile laser engraving to direct to garment digital printing and more, Only Hirsch provides you with all of the tools you need to succeed.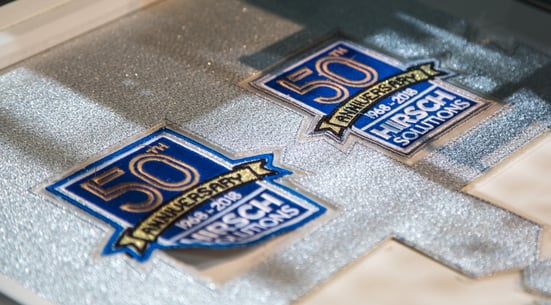 At Hirsch, we recognize the value of partnering with our customers and we have dedicated ourselves to providing the best solutions to help our customers successfully start, grow and diversify their businesses.
Our selective representation of the industry brands that provide superior quality, reliable performance and evolving technology ensures that our solutions help drive your success while providing the lowest cost of ownership.
Our Mission
We remain committed in our efforts to guide, educate, train and support you with the decorated apparel industry's most experienced, dedicated and enthusiastic team of product and technical experts. Our Solution Studio is an example of our commitment to this philosophy - as it provides a stunning visual experience with hundreds of creative samples crafted from each of the equipment lines we represent. This state-of-the-art facility also doubles as a destination for product demonstration, work flow operations and product development by allowing visitors to see all applications under one roof.