Tajima TMEZ
Simple. Straight forward. "EZ"
Become the embroidery specialist you have always wanted to be!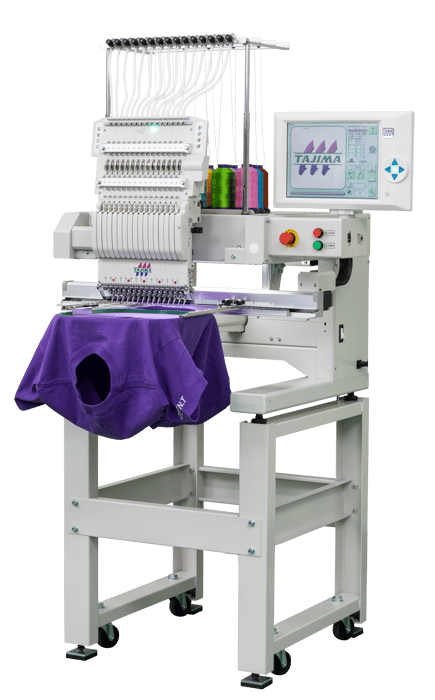 The TMEZ from Tajima is the world's first embroidery machine with automatic thread tension adjustment! i-TM technology eliminates the need for manual tension adjustment from the operator. The presser foot automatically detects the fabric thickness and evaluates the upcoming stitch type. Automatic adjustments are made according to stitch length, stitch direction, type of stitch, machine speed and thickness of the fabric.
Click for Brochure
DCP
The digitally controlled presser foot reduces the fluttering of the fabric and gives a precise and beautiful embroidery finish.
It is ideal for locations and materials that can easily flutter, such as sewing seams, leather, and thick and/or elastic fabrics.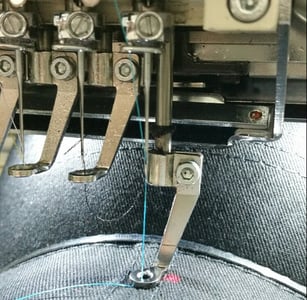 i-TM
The first technology of its kind is available on Tajima TMEZ. Intelligent tension adjustments are made as the machine runs based on substrate thickness and stitch type taking the guesswork out of each and every job!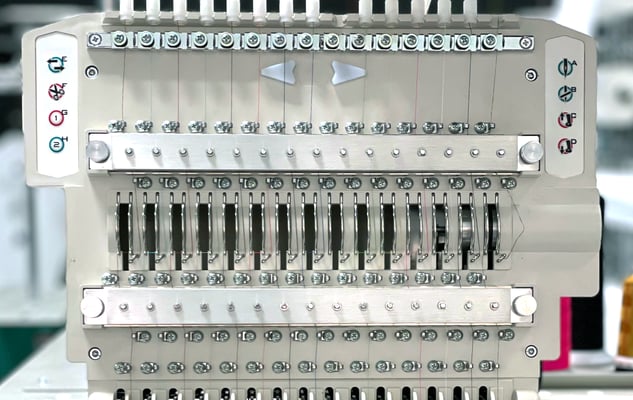 TMEZ-1501
Simplifying the embroidery machine through Tajima technology so anyone can be your next embroidery specialist